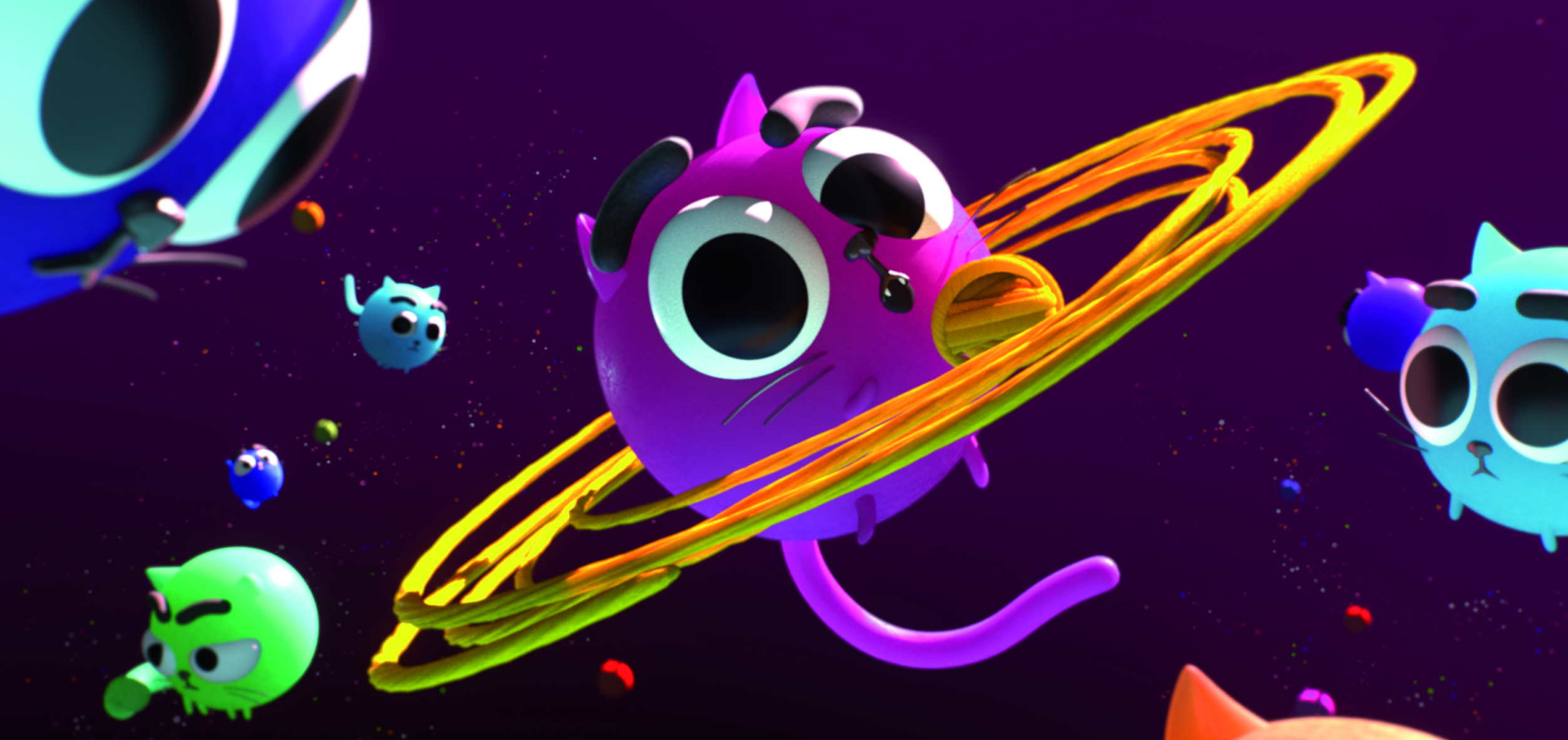 CatPlanets(AT) - AniPlay
The Interactive Multiplayer Experience introduces four players to a chaotic universe ruled by a bunch of cats being wild about fish snacks and wool balls. Equipped with a laser pointer, each player can influence the behavior of the cats to bring balance to the galaxy.
Basic information
Genre: Interactive Installation
Production year: 2018
Running Time: 02:35 min.
Original language: without dialogue
Crew
Production Company: Filmakademie Baden-Württemberg GmbH