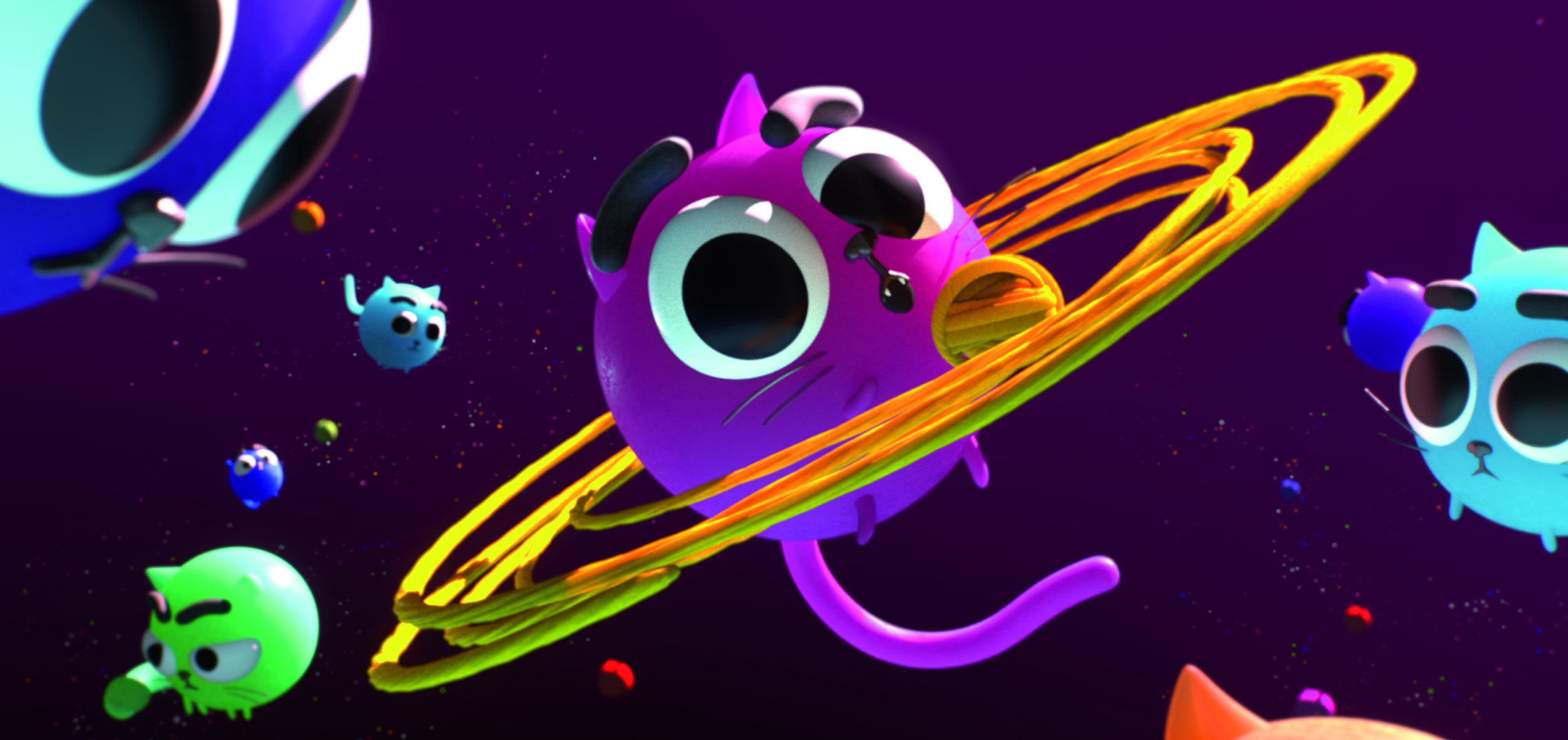 CatPlanets - AniTrailer
As a girl refuses her cat a snack, she gets beamed into another galaxy, ruled be giant cats. Will the girl make her way safely through the chaotic universe and finally bring order to the whole cat mess?
Basic information
Genre: Trailer
Production year: 2018
Running Time: 01:26 min.
Original language: without dialogue
Crew
Animation Director: Yi Luo
Concept/Design: Tobias Pinegger
Technical Directing: Paulo Morato Scatena
Animation: Patrik Knittel
Executive Producer: Lukas Ritter
Production Company: Filmakademie Baden-Württemberg GmbH
Animation-­/ VFX-Producing : Michael Bohnenstingl

Festivals
Singapur Singapore International Children's Film Festival 2020
Chicago Chicago International Children's Film Festival 2019
Melbourne MIAF Melbourne International Animation Festival 2019
Zagreb Animafest Zagreb 2019
Touring Festival Australian International Animation Festival (AIAF) 2019
Budapest / Wien Anilogue International Animation Festival 2018
Querétaro Cut Out Fest 2018
Buenos Aires BIT BANG FEST 2018
Syros Island animasyros International Animation Festival 2018
Ottawa Ottawa International Animation Festival 2018