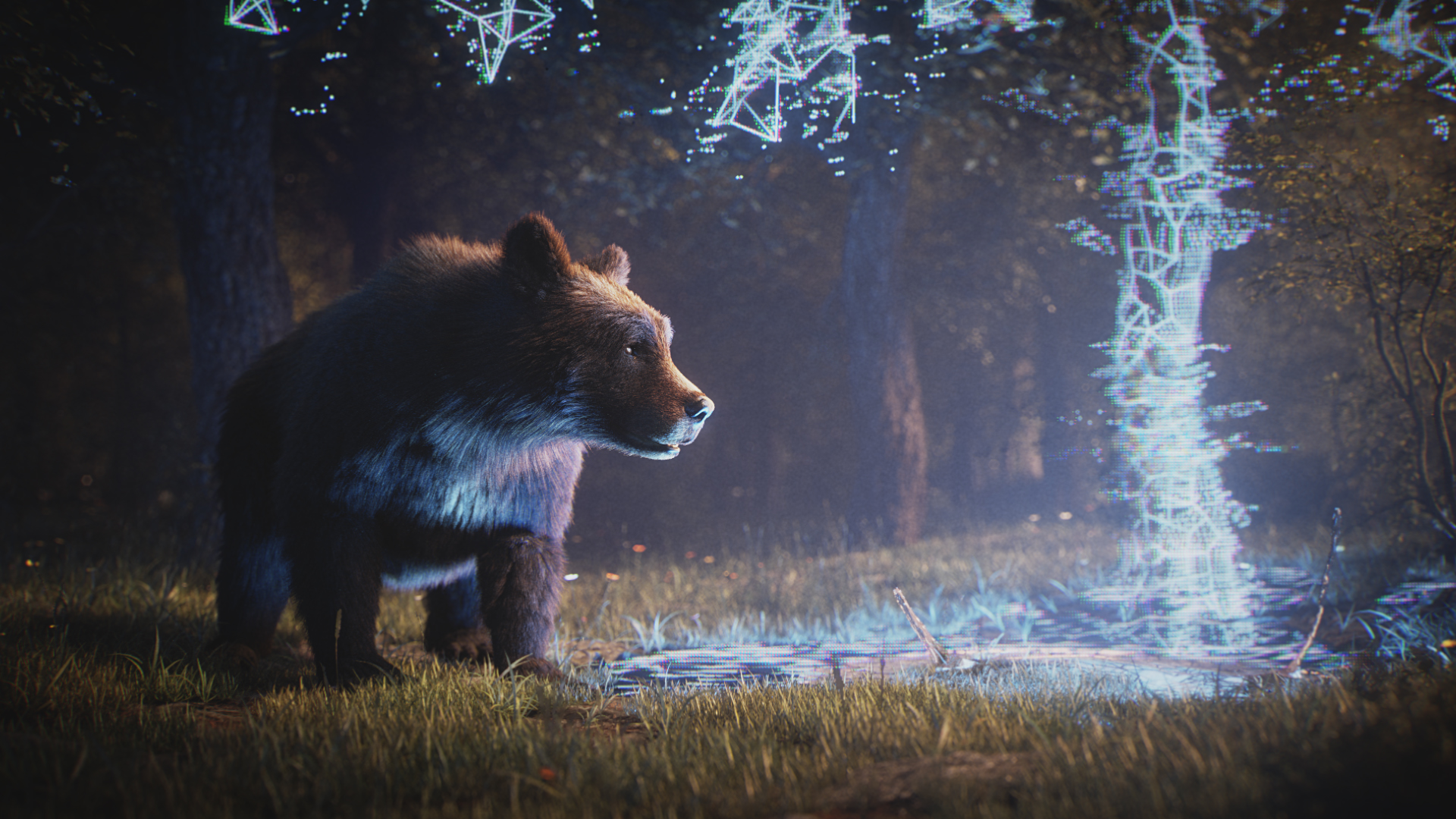 Wonderful World - AniTrailer
A dystopian city becomes visible. The streets are empty and decaying. The camera zooms into a shop window over which a luminous lettering flickers. With a scratchy tone, a kind of hologram appears on a table standing in the middle of the room. A small bear becomes visible on the hologram table. As a raindrop rises off the table surface and glides upwards, the bear awakens from its rigidity to life. He moves backwards, running in slow motion through a forest that slowly regenerates itself from the destroyed hologram. Drops rise off the table and the hologram transforms into an idyllic forest. Finally, the bear comes to rest on a meadow and falls asleep peacefully.
Basic information
Genre: Trailer
Production year: 2018
Running Time: 01:46 min.
Original language: without dialogue
Crew
Director: Arne Hain
Concept/Design: Sandra Süsser
Technical Directing: Denise Hoffmann
Film Music: Dominik Matzka
Sounddesign: Marco Schnebel
Visual Artist: Maximilian Auer
Visual Effects: Lucas Bruchhage
Production Company: Filmakademie Baden-Württemberg GmbH
Animation-­/ VFX-Producing : Josephine Roß
Modeling: Elias Kremer

FSK approved for age 0 and older
Festivals
Stuttgart Filmschau Baden-Württemberg 2018
Thessaloniki Thessaloniki Animation Festival 2018