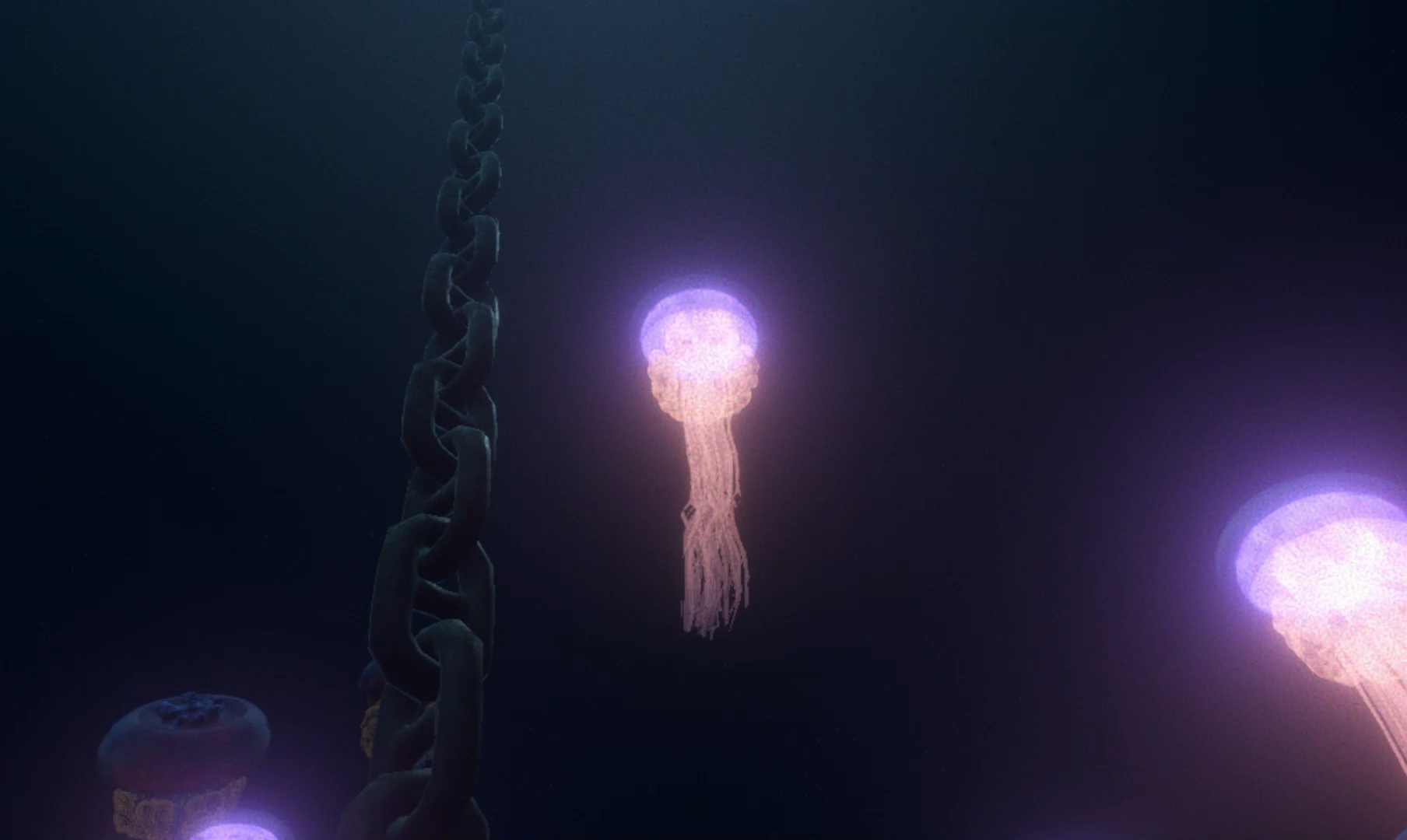 Tiefenrausch VR - AniPlay
Rapture of the Deep - AniPlay
"Tiefenrausch" is a VR/Eye Tracking experience focusing on curiosity and fear. The Player is guided deeper into the ocean by their own need to explore. The world is forming around the player, creating relaxing and also unsettling moods, triggered by gaze and attention.
Basic information
Genre: Interactive Installation
Production year: 2018
Running Time: 10:00 min.
Original language: German
Crew
Director: Monja Dietrich
Cinematography: Michael Throne
Technical Directing: Enzio Probst
Sounddesign: Nicolas Kaiser, Paul Powaljaew
Animation: Lukas von Berg
Executive Producer: Arvin Shokri, Monja Dietrich
Production Company: Filmakademie Baden-Württemberg GmbH
Musician Score: Andreas Pfeiffer
Modeling: Johannes Kammer
Game Designer: Vincent Suttner
Programmer: Theres Bühler

Festivals
Seoul SIGGRAPH ASIA 2018

Awards
Seoul SIGGRAPH ASIA 2018
Best Virtual & Augmented Reality Content