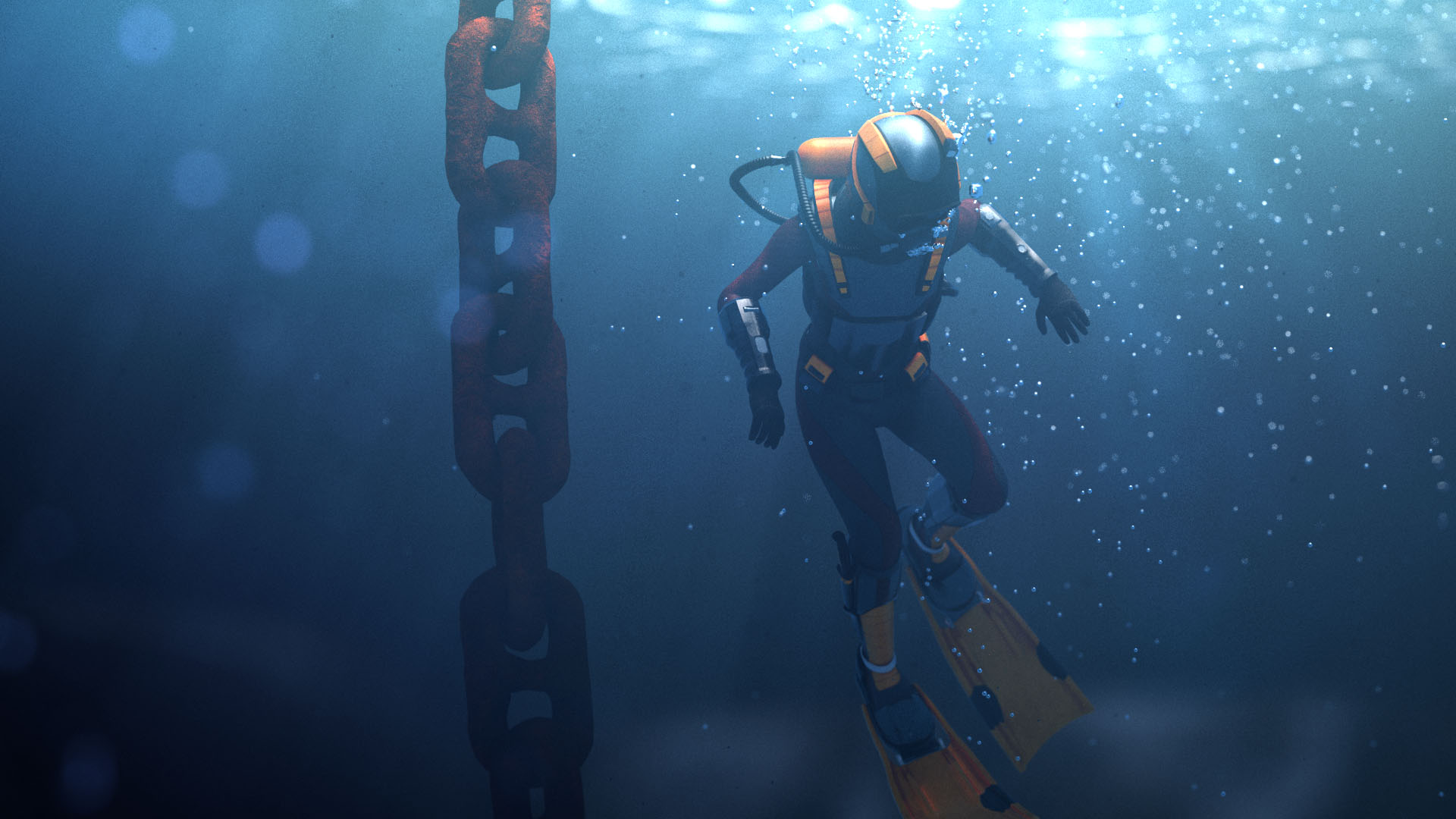 Tiefenrausch - AniTrailer
Rapture of the Deep - AniTrailer
An anchor has to be loosed for it is pinned to the ocean's ground. To loose it a diver dares to swim deeper. After the journey to the dark depth, she found the anchor which is moulded into something organic through nature and time. With all her power she tears the organic chain apart the anchor and suddenly the world around her changes for good and dangerous.
Basic information
Genre: Adventure Film, Animated Film, Drama
Production year: 2018
Running Time: 01:30 min.
Original language: without dialogue
Crew
Animation Director: Marvin Sprengel
Cinematography: Jan Fabi
Concept/Design: Monja Dietrich
Technical Directing: Enzio Probst
Film Music: Andreas Pfeiffer
Sounddesign: Nicolas Kaiser, Paul Powaljaew
Animation: Lukas Von Berg
Production Company: Filmakademie Baden-Württemberg GmbH
Animation-­/ VFX-Producing : Vincent Waltan
Art Director: Johannes Kammerer

Cast
Lea Kirn

Festivals
Rio de Janeiro Anima Mundi 2019
Stuttgart Filmschau Baden-Württemberg 2018
Wels Youki Internationales Jugend Medien Festival 2018
Paphos Animattikon Project 2018
Thessaloniki Thessaloniki Animation Festival 2018